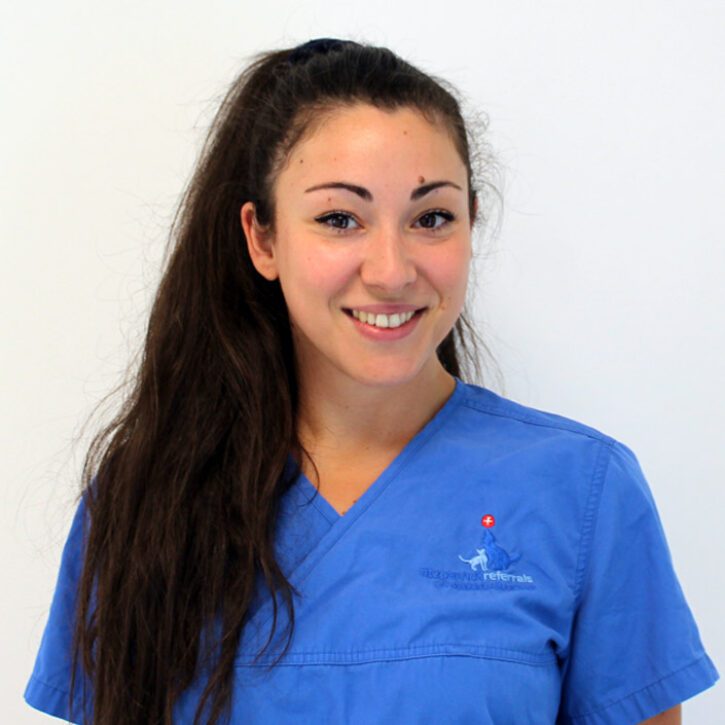 Specialist areas
Dr Maria Potamopoulou
Surgical Resident (ECVS)

/

DVM(Hons) PGCertVPS CertAVP MRCVS
Dr Maria Potamopoulou graduated with honours from the Veterinary Medicine Institution of the Aristotle University of Thessaloniki, Greece in 2015. She subsequently worked as a small animal primary care veterinary surgeon in first and second opinion clinics in Cyprus and Guernsey for two years. Maria then completed a 17-month surgical internship in the orthopaedics, neurosurgery, soft tissue surgery, oncology and interventional radiology departments of Fitzpatrick Referrals and then undertook a 12-month orthopaedic internship position at a referral centre in Norfolk.
Maria completed the RCVS Certificate in Small Animal Surgery in August 2020 and thereafter worked as an advanced veterinary practitioner for two and a half years in a busy small animal hospital in Norfolk.
She is currently enrolled in the three-year European College of Veterinary Surgeons (ECVS) approved small animal surgical residency programme at Fitzpatrick Referrals. Maria is keen on evolving in all aspects of small animal surgery, however, she favours fracture management, joint replacement, wound reconstruction and surgical oncology.