Vive la Vizsla Health!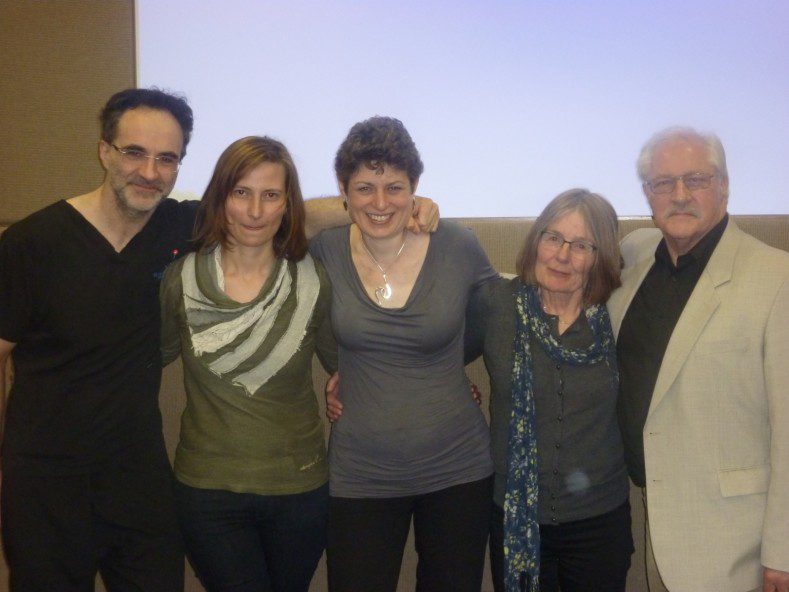 On Sunday the 19th April a special event took place for the Neurology Team at Fitzpatrick Referrals.
We were proud to welcome dedicated Hungarian Vizsla owners and the Hungarian Vizsla Welfare Charity to a Health Seminar at the hospital to discuss the latest research in Hungarian Vizsla health.
The day started with a talk from our Neurology resident Anna Tauro , and she discussed her recently published research on Vizsla Idiopathic Inflammatory Polymyopathy (VIP).
This research, supported financially by the Hungarian Vizsla Welfare Charity, couldn't be performed without the considerable involvement of the Vizsla community and in particular Di Addicott who came all the way from the border region of Scotland to attend the seminar.
Vizsla Idiopathic Inflammatory Polymyopathy is thought to arise from a combination of genetic and environmental factors and Di has been pivotal in arranging the collection of cheek swab DNA and  medical history from Vizsla dogs.  The neurology team's work in improving the diagnosis and treatment of this devastating disease continues.
Other talks included one on inherited disease and idiopathic epilepsy from Chief of Neurology Clare Rusbridge and a breakdown of canine First-aid by Oncology and Soft Tissue Head Veterinary Nurse Lucy Montague.
One of the highlights of the event was a talk on Lumbosacral Disease by Noel Fitzpatrick. When Trevor White, Chairman of the Friends of the Hungarian Vizsla Welfare Charity volunteered to help co-ordinate the seminar he had no idea that he would have to get down on all fours and take on the role of "dog with back pain" for Noel's hands on demonstration of examination technique!
The day concluded with a tour of Fitzpatrick Referrals and a chance for us to show off our state of the art facilities that we are so very proud of. Huge thanks to Josey and Ray for making the day possible.
If you would like to read Anna's paper published by BMC veterinary research click here.