Welcome to the VET Festival 2018 edition of our Friends newsletter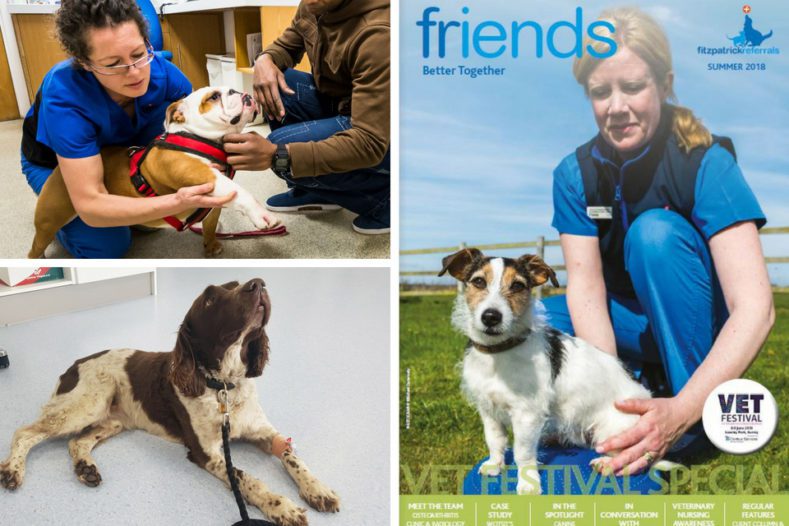 A welcome note from Professor Noel Fitzpatrick
The special relationship shared between ourselves and our referring vets has been fundamental since we started out in a small practice many years ago.
Since we moved to our current buildings as a team of 14 people in 2008, we have never forgotten that our bond of trust and friendship with primary care clinicians is paramount and we constantly seek to protect and nurture this bond. We are very proud to be part of one extended team of care with you for every animal and every family entrusted to us. Together we provide our patients with all of the options whilst compassion and empathy remain at the core of our decision making. Our goal is to send families and their animals back to you, having received the best treatment available in the world today and more bonded to your practice than ever before by virtue of the referral. We now have more than 250 team members and we really appreciate your support and belief in what we stand for.
In recent months we have welcomed new team members in order to further enhance our services, including a few you can learn more about in this edition of Friends. Furthermore, we marked National Veterinary Nursing Awareness Month, and throughout May we celebrated these essential teams which form the heartbeat of our practices. From reception to ward and theatre auxiliaries, from physio to hydrotherapists, from nurses to the teams behind the scenes in the offices, we are all here for one very simple reason – to provide the very best level of care, value and service for the animals and families that come to see us.
'In the spotlight' focusses on developmental elbow disease (DED), which has long been identified as a significant problem in many dog breeds and alarmingly the condition seems to be increasing worldwide. Affected dogs invariably suffer from some degree of osteoarthrosis for the rest of their lives, so I think it's really important that all options for intervention are presented at an early stage and that levels of expectation for families are appropriately set. I also think that it's extremely important that a wide spectrum of options are available and that there is no intrinsic bias due to only certain techniques being available. Longer-term follow-up is critically important and in this way the ethics, efficacy and evidence for any technique in any given set of circumstances and extent of pathology may be elucidated.
Over the last decade, we have been committed to developing a number of treatment options for DED which are unique to Fitzpatrick Referrals. DED has been a specific clinical and research focus of mine for more than twenty years and to my knowledge, we now have a bigger documented database of outcomes measures, are able to offer more options and have published more evidence-based papers in this area than any other referral practice in the world. You can learn more about these options in this edition of Friends.
We were very excited to return to the VET Festival field again last month. 'Veterinary Education for Tomorrow' is our unique platform where we hope to pave a new way forward for how we think and how we feel about this wonderful profession we are lucky enough to be part of.
Read our Friends newsletter – VET Festival edition 2018
Error embedding FlippingBook shortcode, please check the flipbook url. (https://online.flippingbook.com/view/265020/)