Series 13 of The Supervet: Noel Fitzpatrick starts 6th March 2019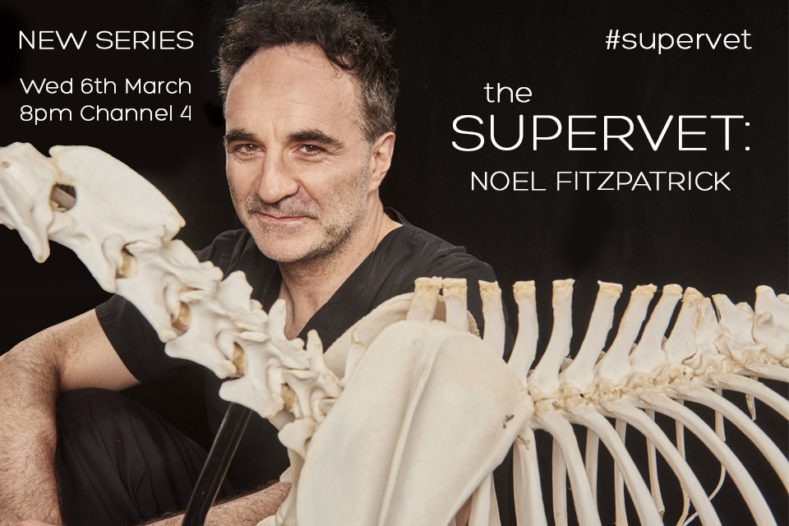 The Supervet: Noel Fitzpatrick is back with a brand new series!
This month a brand new series of The Supervet returns to British television screens on Channel 4, sharing the stories of patients treated at Fitzpatrick Referrals specialist veterinary hospitals in Surrey.
Series 13 will see Professor Noel Fitzpatrick and his team of specialists provide world-class care and advanced treatment options to much-loved animals with complex conditions from across the United Kingdom and further afield.
In the first episode of this new series, we see six-month-old Koa and guardians travel all the way from Cornwall seeking surgery for his badly deformed front right leg; eleven-year-old Kwanda visits our cancer hospital as she has a painfully swollen eye, suspected of being a tumour; and rescue dog Cleo is suffering from two previous failed hip replacements  – can Noel and his team help them back to optimum health and a good quality of life?
The new series will air every Wednesday at 8pm on Channel 4 for six weeks, starting on 6th March 2019.
Read more about the show and the patient's stories at thesupervet.com. Catch up on previous series on Channel 4's website or by downloading the All 4 app.