Fitzpatrick Referrals showcases nursing opportunities for Veterinary Nursing Awareness Month 2019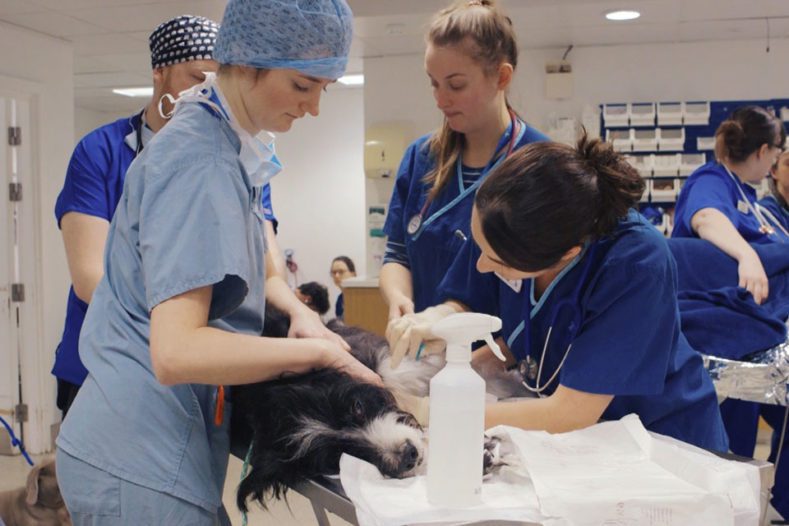 To celebrate Veterinary Nursing Awareness Month in May 2019, Fitzpatrick Referrals shared interviews with its veterinary nurses from across the two referral centres in Eashing and Guildford.
In the new video, registered veterinary nurses with a variety of different roles talk about their nursing careers from primary care through to referral nursing and the opportunities available to those looking to develop new skills and get involved in interesting cases.
Watch our careers in referral nursing video
Experience referral nursing – half or full day
If you're a registered veterinary nurse and have ever wondered what referral practice is like and whether it's for you, did you know you can come and shadow one of our RVNs at Fitzpatrick Referrals for either a half day or full day?
Fitzpatrick Referrals has two referral centres in Surrey: one specialising in orthopaedics and neurology, and one specialising in oncology and soft tissue. If you are not sure which discipline you might like to progress in, why not come and spend a half or full day at both. We can also tailor your visit if you a particularly interested in one area, such as anaesthesia. Find out more here.
Our nursing team is currently recruiting: see latest jobs.