Medical Detection Dogs chosen by team as Charity of the Year 2021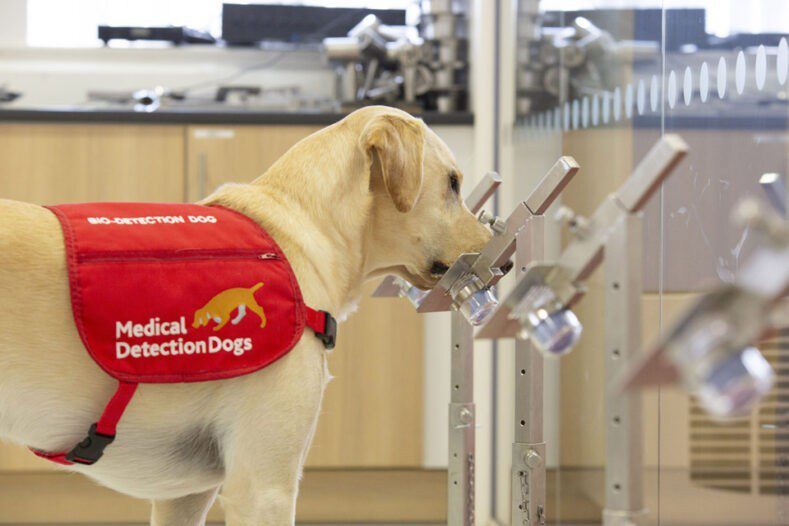 Fitzpatrick Referrals is delighted to launch a new initiative for its team members to select and support a charity of their choosing in 2021.
Following a nomination and voting process, Medical Detection Dogs was chosen as the charity the team of Fitzpatrick Referrals would like to support in 2021.
Medical Detection Dogs started in 2008 and trains dogs to detect disease using their amazing sense of smell.
Bio Detection Dogs detect diseases like cancer, Parkinson's and malaria from human samples and are at the forefront of developing faster, less invasive and cheaper methods of diagnosis.  They have also been trained to detect cancer in other dogs.

Medical Alert Assistance Dogs looks after individuals with a complex health condition such as Type 1 diabetes, PoTS or a severe allergy.
These conditions cause people to become seriously unwell suddenly, but the dogs recognise a change in their smell which signals it's about to happen and warn them so they can take the necessary action and get somewhere safe. They help them avoid injury and hospitalisation as well as giving them back their confidence and independence.
Over the year team members of Fitzpatrick Referrals will be learning more about the work of Medical Detection Dogs and supporting them through various activities and events.