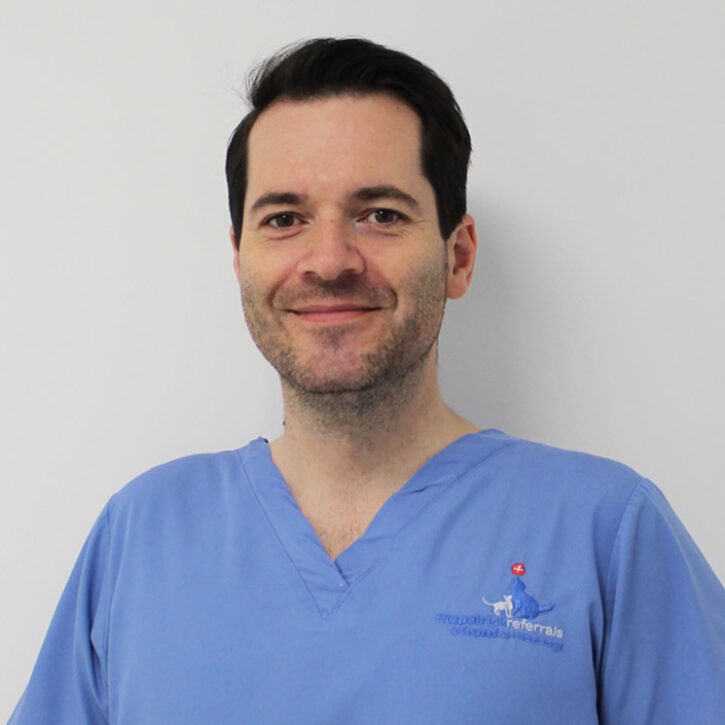 Specialist areas
Dr Jan Janovec
Senior Surgeon, Orthopaedics

/

MVDr DipECVS MRCVS
RCVS Recognised Specialist in Small Animal Surgery
EBVS® European Specialist in Small Animal Surgery
Dr Jan Janovec graduated with honours from the University of Veterinary and Pharmaceutical Sciences in Brno (Czech Republic) in 2008. After three years working in a referral centre in Brno, he moved to the UK, where he completed two rotating internships and then worked at a veterinary charity hospital in London.
In 2014, Jan joined Fitzpatrick Referrals where he completed his three-year ECVS surgical residency programme and became a diplomate of the European College of Veterinary Surgeons and RCVS Recognised Specialist in Small Animal Surgery in 2018. He then worked as a consultant in small animal surgery and orthopaedics, for a referral hospital and a veterinary research charity. Most recently, Jan worked at a large multidisciplinary referral hospital in Hertfordshire, as head of orthopaedics, before returning to Fitzpatrick Referrals in December 2021. In May 2023, Jan became education co-chair of the British Veterinary Orthopaedic Association.
Jan enjoys all aspects of small animal orthopaedics with a special interest in fracture management, joint replacement, and revision surgery.
See Jan's publications on his Publons page.
Publications
Research authors: A Necas, P Proks, L Urbanova, R Srnec, L Stehlik, M Crha, P Rauser, L Planka, J Janovec, M Dvorak, E Amler, L Vojitova, J Jancar
News