Fitzpatrick Referrals' Oncology Heroes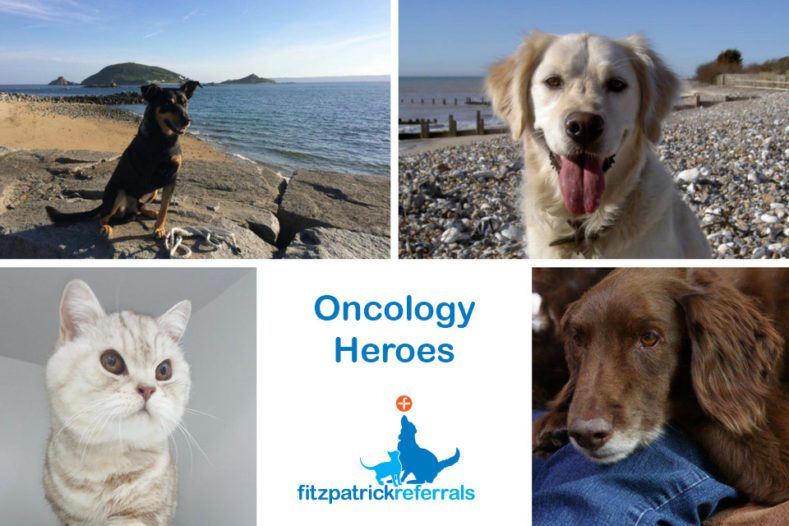 We're proud to have been able to help many animals diagnosed with cancer.
We hope to show you that cancer is not always death sentence – in fact far from it. Some animals have had their cancers cured and others have lived happy and comfortable lives through managing their symptoms.
Here we revisit a few of our past oncology patients, including Dali who features this week in season 8, episode 3 of The Supervet.
Tully's osteosarcoma
Following an osteosarcoma diagnosis by Professor Nick Bacon, Tully was recommended a total limb amputation of his front right leg, as his best chance at beating cancer and living a longer life. Living in Guernsey, Tully was used to a very full and active lifestyle playing fetch and chasing seagulls along the beach, so his dad Lance was worried how this might affect Tully's lifestyle. However, Tully has adapted to life on three legs really well and Lance believes he's just as fast and adventurous as before! Two years on, Tully is still going strong and living a happy life in Guernsey, as this recent photo shows! Read Tully's story.
Spaniel Dali's jaw tumour
Dali was treated by specialist Professor Nick Bacon, after he developed a large growth inside his jaw which caused the muscle to waste away. The surgery to remove the tumour was highly invasive and involved cutting away part of Dali's jaw. Dali's story can be followed in this week's episode of The Supervet, on Channel 4. Watch The Supervet.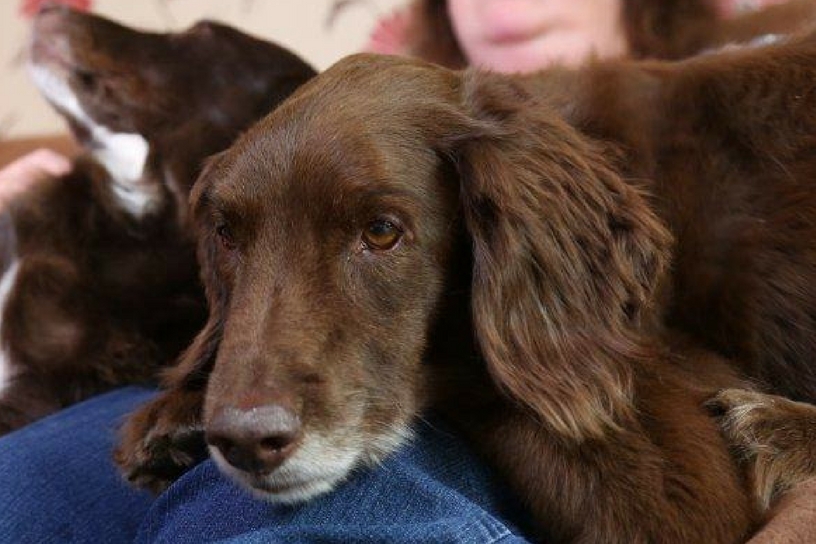 Golden Retriever Brinkley's mast cell tumours
After a routine visit to the vets for his annual boosters, Brinkley's results for a fine needle aspiration test revealed he had a mast cell tumour. Following a referral to Fitzpatrick Referrals Oncology hospital, Brinkley had a scan using our imaging technology which is the most up-to-date and amongst the best in Europe. Scans revealed he had three mast cell tumours, which were removed by Senior Surgeon, Dr Laurent Findji. Read Brinkley's story.
English Springer Spaniel Daniel's tumour
Much-loved family member, Daniel, was seen urgently by Fitzpatrick Referrals Oncology and Soft Tissue hospital after being diagnosed with a tumour in his upper jaw and having been given a poor prognosis by his local vet. With his family doctors themselves – an Orthopaedic Surgeon and Anaesthetist/Specialist in Intensive Care Medicine – they wanted specialist advice to give Daniel the best possible chance. The following week, Daniel was operated on by Professor Nick Bacon, who removed the tumour. Daniel has now been given the 'all clear', with his tumour now gone and his bone margins clear. Read Daniel's story.
Apollo's cancer of the lymph nodes
12 year old Apollo was referred to our oncology hospital in Guildford after his family noticed he was becoming unwell, sneezing a lot and having nose bleeds. Following a CT scan and biopsy tests, Dr Kelvin Kow diagnosed Apollo with cancer of the lymph nodes and he underwent chemotherapy treatment at the hospital. Read Apollo's story.
Learn more about our Oncology Service.