A day in the life of an Orthopaedic Nurse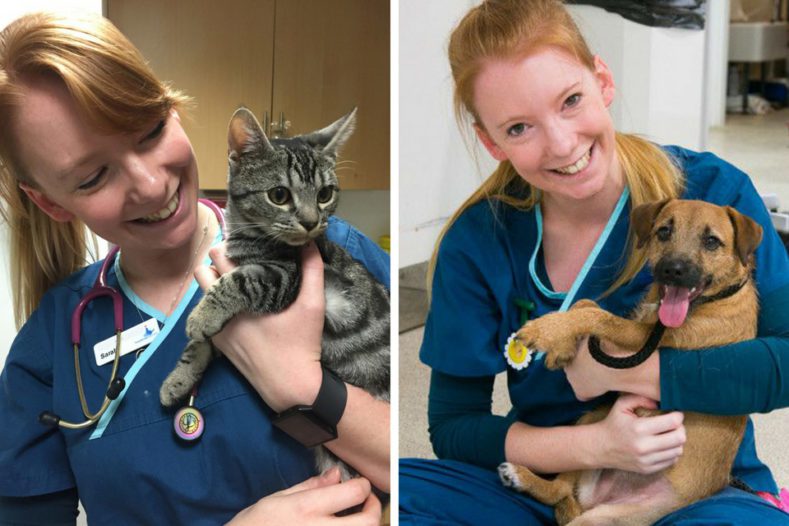 Orthopaedic Nurse Practitioner Sarah King has shared her account of a typical day in her nursing role at our specialist veterinary practice in Eashing, Surrey.
We'll be sharing more blogs by the nursing team as part of World Veterinary Awareness Month 2018, to highlight the various nursing roles in the profession and the crucial part they play in the patient journey.
Morning
A typical day for me starts by checking on all the orthopaedic cases that have stayed in overnight. As orthopaedic practitioner, I work directly with the senior surgeons – Sarah Girling, Russel Yeadon, Miguel Solano and James Guthrie – and help to support the registrars – Pádraig Egan and Susan Murphy – and the orthopaedic residents.
After I have had a quick assessment of all the patients, ensuring that their hospital sheets are up to date and that they are well in themselves, I then attend ward rounds to get a handover from the night team and to collect any questions they may have about the patients. I then send a quick email to the surgeons or find them directly if they are not consulting, to ask them the questions before passing along their answers to the ward staff. I will also help the surgeons by contacting the owners and giving them an emotional update on their pet.
Afternoon
Once the inpatients are sorted, I head to our prep room to help assist the prep nurses with the orthopaedic cases, and help to support the floor co-ordinator by passing on any information I may have about the cases we are seeing/operating on that day, as well as discussing theatre or imaging space that we may need. This includes preparing anaesthesia trays for the surgical cases, assessing and placing catheters in the admitted patients and helping to ensure that everything is running smoothly and on time. I also have time to discharge patients back to the care of their families and answer any questions the clients might have.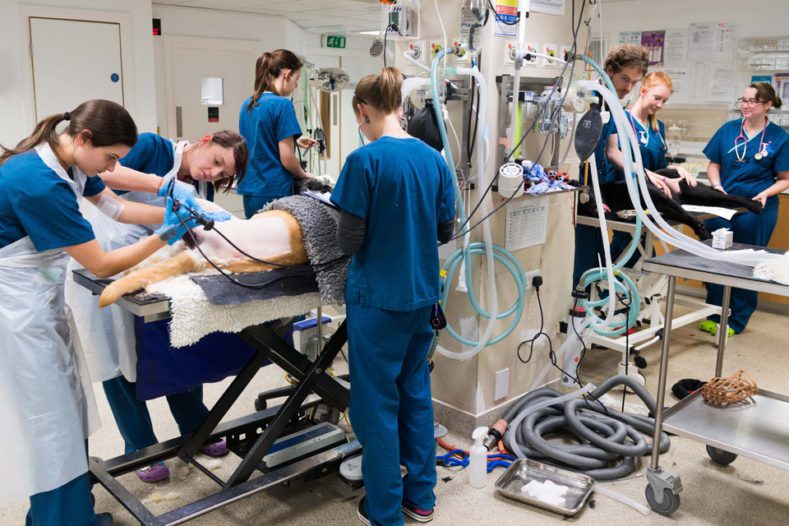 Evening
Towards the end of my shift, I start to prepare for the following day. This involves communicating with the surgeons and finding out their preferred surgical order for the day, and then discussing this with the floor co-ordinator so that they can prepare the surgical list for the next morning. I then ensure that all the patients booked for surgery the next day are prepared, by ensuring they have been assessed, have a catheter placed and I prepare a basic anaesthetic tray for them and read their clinical history so I can prepare notes for the morning nurses. This helps to ensure the following day will run as smoothly and safely as possible, for both the team and the patients.
Our nursing team is currently recruiting an orthopaedic nurse practitioner. Find out more.
Are you thinking of making the move to referral practice but perhaps aren't sure if it's right for you? Fitzpatrick Referrals offers opportunities for registered veterinary nurses to experience a day as a referral nurse at both Eashing and Guildford hospitals. Visit fitzpatrickreferrals.co.uk/jobs/