Innovation and routine expertise combine at Fitzpatrick Referrals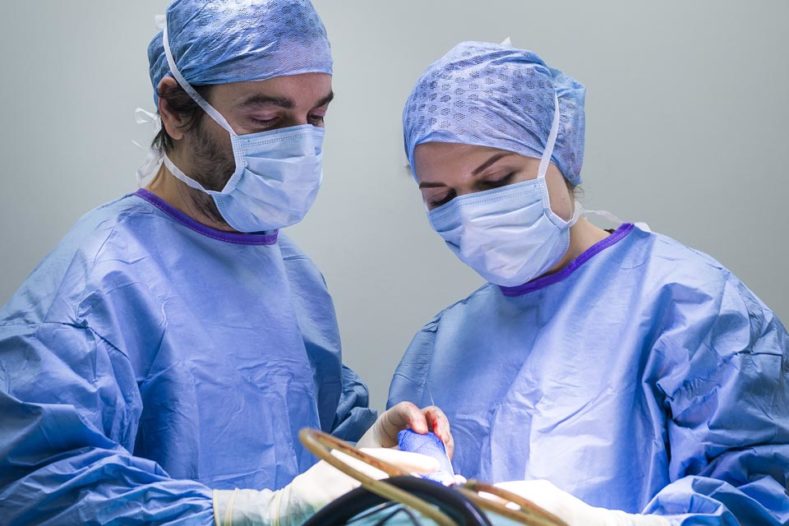 Fitzpatrick Referrals is home to some of the world's leading specialists in orthopaedics, oncology, neurology and soft tissue surgery.
Whilst we take pride in our ability to perform routine surgeries for everyday conditions, we also strive to provide all of the options to our patients and their families through advanced treatments – developed by and performed at Fitzpatrick Referrals. By working closely with a team of researchers, biomedical engineers and in some instances surgeons in human medicine, we are able to provide innovative solutions for animals who would otherwise face a lifetime of medical management, loss of limb or euthanasia.
Since 2005 we have developed and undertaken world first procedures such as CDF (Cervical Distraction-Fusion) and LSDF (Lumbo-Sacral Distraction-Fusion) using patient-specific fixation devices for Wobbler Syndrome and Degenerative Lumbosacral Stenosis.
We have produced hundreds of custom implants, allowing bespoke solutions for patients that meet their specific anatomical and surgical needs. These include primary and revision partial or complete joint replacements, trauma and arthrodesis plates and spinal reconstruction devices.
We are extremely proficient at undertaking routine procedures to the highest standard, such as TPLO (Tibial Plateau Levelling Osteotomy) for cruciate ligament rupture of the stifle, and arthroscopic plus osteotomy treatments for developmental elbow disease – both of which we have performed several thousand times.