New Hydrotherapy offering at Fitzpatrick Referrals as new underwater treadmill is installed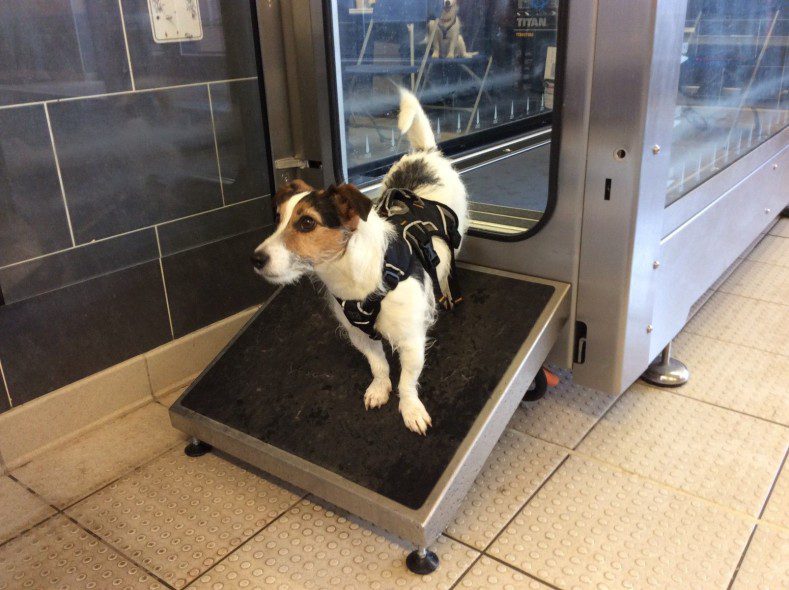 As our Rehabilitation department continues to go from strength to strength we have added a state of the art underwater treadmill to our rehabilitation offering. The underwater treadmill allows us to treat a wider range of neurological and musculoskeletal conditions using water based therapy.
Having both a hydrotherapy pool and an underwater treadmill means we can develop tailored rehabilitation plans that meet the individual needs of each patient that is presented to the rehabilitation service. The hydrotherapy pool and underwater treadmill are not only used for rehabilitation; both modalities can be used as part of a fitness regime for working dogs with many agility and trial dogs benefiting from water based fitness training.
With five ACPAT chartered physiotherapists and five fully trained hydrotherapists, our rehab team works round the clock with both inpatients and outpatients. Our physiotherapy and hydrotherapy department is open Monday-Saturday and is open to the public who would like to bring their animals along for physiotherapy or hydrotherapy, following a referral from their primary care veterinarian. ; please note a referral from your pet's primary care veterinarian is required before an appointment can be booked.
Please note a referral from your pet's primary care veterinarian is required before your first physiotherapy or hydrotherapy appointment can be booked. If your pet is already a patient under the care of Fitzpatrick Referrals, just give the department a call on 01483 423761 and we can arrange an appointment for you.