Welcome to the autumn 2017 Friends newsletter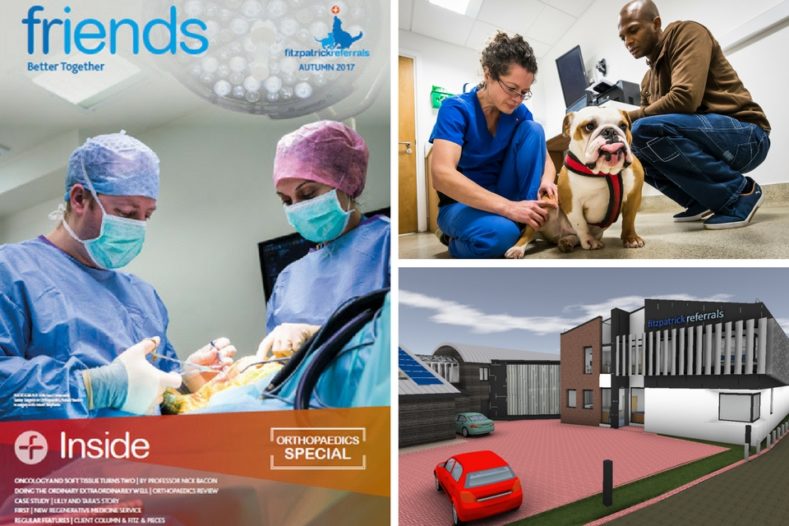 The future is not a result of choices among alternative paths offered by the present, but a place that is created – created first in the mind and will, created next in activity. The future is not some place we are going to, but one we are creating. The paths are not to be found, but made, and the activity of making them changes both the maker and the destination.

John Schaar
Change is inevitable. Ambitious, aspirational people will come and go and there is a constant flow of young people wishing to learn different aspects of our trade. In equal measure, our environment is a bubbling cauldron of activity, creativity and productivity with a sprinkling of chaos, but it continues to keep me alive and invigorated with a long service medal in sight.
In September we said goodbye to Dr Stephen Kalff; he is heading to Silicon Valley to join his lovely wife after she won a fantastic promotion. Stephen has been a great asset to our team and we wish him well on his next big adventure. We are going to miss you big time Stevo. Bon voyagio!
Welcome back to Dr James Guthrie who has finished his ECVS residency-training program. Now ECVS eligible, he returns as surgical registrar. In addition to our amazing nursing team, we continue to be supported by our current resident team Drs Susan Murphy, Padraig Egan, Laura Homer and Jayson Tuan. We hope that if a senior clinician is not immediately available to first opinion vets for telephone advice and emergencies, our resident team will bridge the gap.
However busy we can be, our patients are our priority and we endeavour to continue to provide a service that offers the support our clients and patients need and deserve. Drs Miguel Solano, Russell Yeadon, James Guthrie, Noel Fitzpatrick and myself perform the full range of elective and emergency orthopaedic surgeries, including the weekend emergency neurosurgery service. The dedication of this team is what makes this service special. We would like to reflect the service you provide to your clients and hence welcome any feedback.
We have the privilege to be involved in educating others on site, such as inspiring and supporting the development of our junior staff. Off-site, a key summer event is VET Festival – what a great vibe! This is an amazing CPD event with a laid-back atmosphere and great music. What more could you ask for when you have to sit in a dark tent! Think TED talks & Glastonbury… you will never nod off again! VET Festival provides you with the opportunity to meet veterinary educators who want to inspire others, and we all hope that you find this education useful.
I welcome any feedback or ideas that can be used to support you in general practice. If you have any requests in the area of Orthopaedics, please feel free to send your ideas to [email protected] with the subject line 'FAO Sarah G VET Festival Ideas.'
Mark your calendar for Friday 8th and Saturday 9th June 2018 for next year's VET Festival!
Sarah Girling
Senior Surgeon, Orthopaedics
BSc BVSc CertSAS DipECVS MRCVS

Read our Friends newsletter autumn 2017
Error embedding FlippingBook shortcode, please check the flipbook url. (https://online.flippingbook.com/view/11439/)