Della's story – a true champion's tale!
Della was rescued by her owners when she was just 11 months old, her start in life had been undeservedly tough.
It was obvious glancing at her thin body she had been treated badly, her skin and coat were in a terrible situation and she was suffering with a phantom pregnancy. Despite all her hardship, Della was a loving, friendly dog who feasted on the love and attention showered on her by her new owners. Della's agility career started when she was 15 months old and it is safe to say she took to it like a duck to water. During her first year of competition, she progressed to senior level, an amazing achievement in itself. At the age of four, she progressed to grade 7 – the top level of competition.
Sadly Della's top-flight agility career was dashed when she developed an acute lameness during a warm-up session. It was clear to Della's owners that something serious was wrong and within 48 hours she was being examined by Professor Noel Fitzpatrick at the clinic. On examination, Della was incredibly painful during manipulation of her knee joint (stifle) and it was obvious she had damaged the important supporting ligaments in her knee. X-ray imaging confirmed the diagnosis of cranial cruciate rupture and Della was brought to surgery to repair the damage.
During surgery however it was clear that Della's injury was more complex than first thought; she had stretched the supporting collateral ligaments supporting her knee, seriously damaged the shock-absorbing pad within the joint called the meniscus coupled with a complete tear of the cranial cruciate ligament. Noel carried out a tibial plateau levelling osteotomy (TPLO) to treat the cruciate rupture as well as strengthening the supporting collateral ligaments. With the severity of what was found it was apparent that without a miracle it was unlikely that Della would be able to return to the agility level she had previously competed at.
A complex rehabilitation plan was developed for Della consisting of physiotherapy, acupuncture, and hydrotherapy. Her owners were committed to Della's complex rehabilitation and although there was obvious sadness Della was unlikely to return to her status as an agility champion they wanted the dog back who loved running through fields and living an active life.
Talking with her owners it is clear the commitment they made to rehabilitating Della:
I was adamant that Della's rehab was going to be followed to the letter. I really did not expect her to return to agility, but was determined that I was going to do my very best to help her to live a full and active life. It was hard work and there were many winter evenings when I really didn't want to take her out for her final walk, but did – wrapped up against the cold with both of us wearing lots of fluorescent items. I sometimes think it took longer to get prepared than it did to walk her!
Twelve weeks after surgery Della's final x-ray images were taken, her knee had healed, she was comfortable using her leg and her owners were delighted. The major commitment her owners had made to follow her rehabilitation program to the letter had paid off. Although no longer at the fitness level of an agility champion her owners were happy she could run and be a normal dog.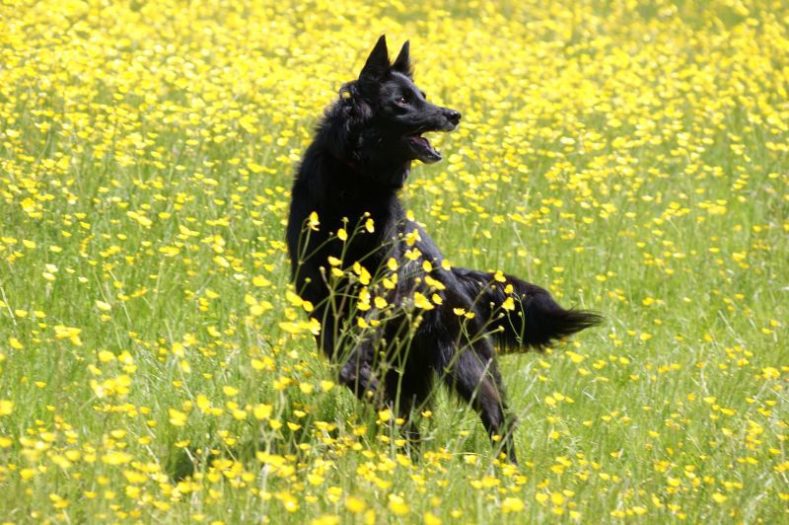 Now, while this is obviously a happy ending to the story, this particular tale does not end here. There are times when miracles do happen, or more accurately, there are times when determination pays off! In the months after Della was signed off it was clear she was not happy being a 'normal' dog, she yearned to return to what she enjoyed – agility training!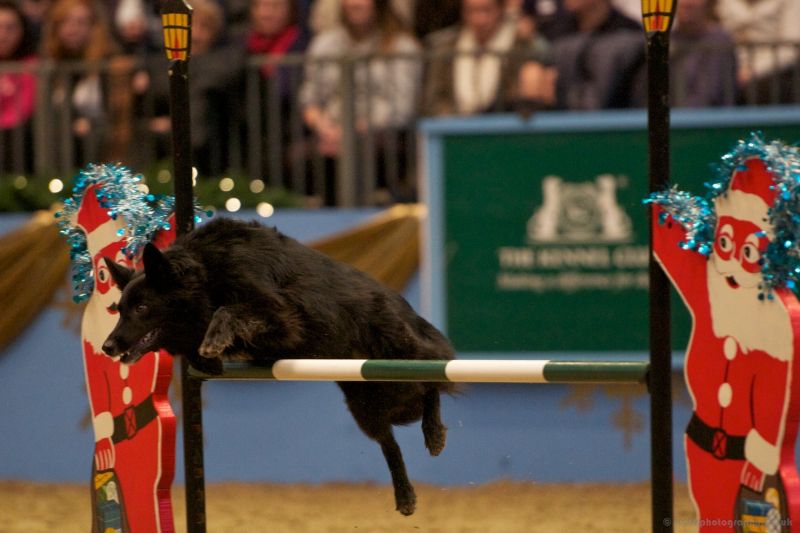 Della's owners started by allowing her to return to some basic agility training which Della excelled at. A gentle progression through the complexity of work and it was clear Della was skyrocketing towards her previous levels of fitness. A varied exercise program focussing on building her core strength and stamina helped prevent any further injuries and with time Della was back to fighting fitness! In June 2009 Della returned to top-flight competition and from that point onwards there was no looking back!
In December 2011, she competed in the ABC Agility Final at the Olympia Horse Show, coming 5th in the jumping speed stakes and 3rd in the agility final. In June 2012 she competed in the Supadog Agility Rescue League Finals and won that too! March 2013 saw her at Crufts in the ABC Agility Final there – run over a jumping course and an agility course, she won both and consequently won overall.
At the World Agility Open Championships 2013 in Spain, Della won a silver medal in the individual games championship and was part of the England team that won the silver medal in the team pentathlon championship. Della's success means she is eligible to compete in next year's games in Italy.
Della never looks back and simply spends her life looking forward to the next challenge, she is an example of how the culmination of a world-class surgical team, a truly committed owner and a patient with determination and vigour can achieve results no one would have dreamed of. Some may say miracles happen but they do not happen without hard work!
Good luck in the future Della – keep on living the dream!