Fitzpatrick Referrals strengthens team by welcoming new staff to the group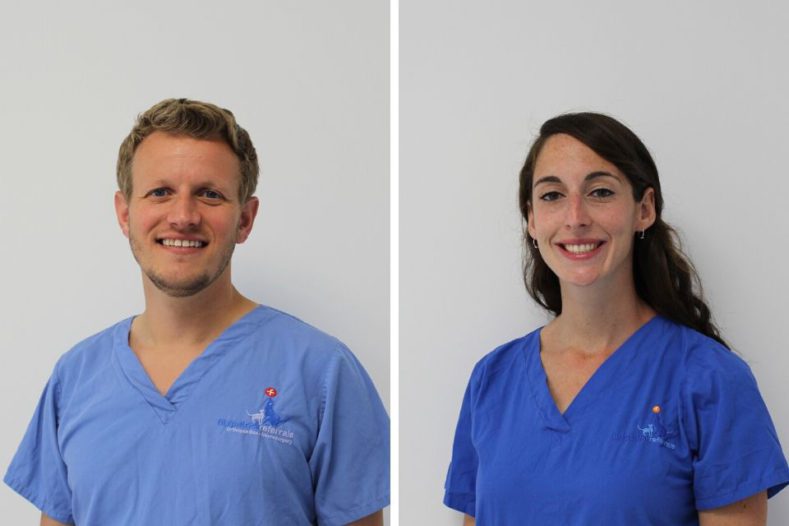 Fitzpatrick Referrals has enhanced its team across both its Guildford and Godalming branches by welcoming Dr Guillaume Leblond and Dr Daisy Norgate.
Dr Guillaume Leblond joins as a senior surgeon in neurology at the orthopaedic and neurology centre in Eashing.
I am excited to join the Neurology Team at Fitzpatrick Referrals. This team is constituted of clinicians, residents and interns who work tirelessly to tackle the high surgical caseload seen on a daily basis. This all happens in a positive and collaborative working environment. I am also looking forward to collaborating with Clare Rusbridge and to learning from her research expertise in caudal occipital malformations and the management of syringomyelia.
Chief of the Neurology service at Fitzpatrick Referrals, Professor Clare Rusbridge, commented:
I am super excited that Guillaume has joined our ranks. His innovative approach to complex spinal disorders and skillset with other neurological disorders means that he is the perfect addition to our close and hardworking team that is passionate about neurology and provides a referral service second to none.
Guillaume's research goals are to optimise current neurosurgical techniques using modern technologies such as 3D visualisation software, 3D printing and real-time live tracking of surgical instruments. He has a particular interest in improving atlantoaxial stabilisation surgeries, the subject of his research doctorate.
He continues: One of my most significant career goals is to develop novel surgical solutions to some of the more complex neurological problems pets are suffering from. Atlantoaxial instability, in particular, has proven challenging to treat successfully in a consistent and reliable way. I believe that a carefully designed implant could go a long way to improve the outcome for the dogs affected by this disease especially when carried out by less experienced neurosurgeons. The innovative nature of Fitzpatrick Referrals and the expertise available on site with regards to implant design makes it a very attractive place to anyone wanting to develop novel surgical solutions. I am very excited to start bringing to life some of the ideas I have been working on for a few years now.
At the oncology and soft tissue centre in Guildford and orthopaedics and neurology centre in Eashing, they have gained a new Anaesthetist, Daisy Norgate. Daisy joins Fitzpatrick Referrals from the RVC where she has completed her Residency as part of a busy anaesthesia and analgesia service.
I'm most looking forward to working with such experienced surgeons across the board at Fitzpatrick Referrals. The oncology and soft tissue centre in particular sees extremely complex and interesting anaesthetic cases, which I look forward to being involved with and managing both peri and post-operatively. Fitzpatrick Referrals also has a large team of lovely nurses that I will enjoy working with and teaching anaesthesia.
The new additions to the team are part of Fitzpatricks ongoing commitment to continue to bring in team members who bring their enthusiasm, dedication and passion to their discipline and in delivering superlative patient care.